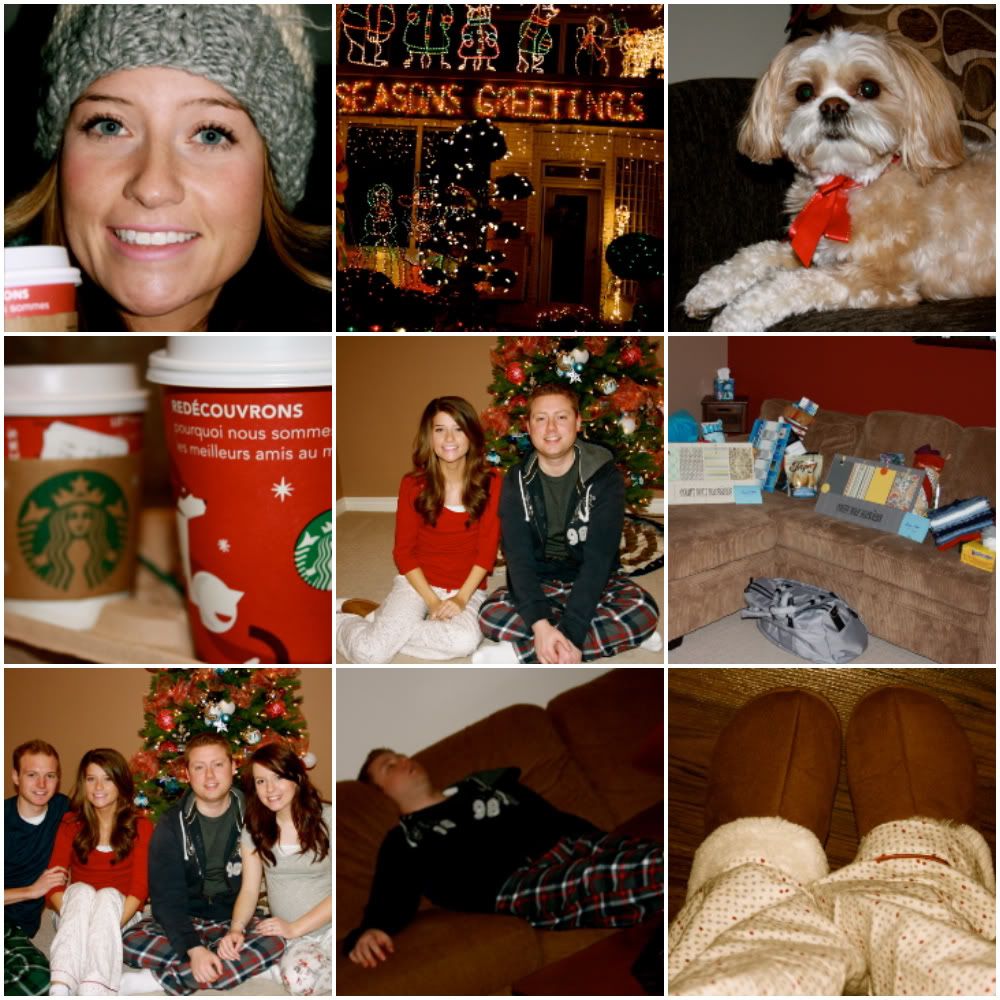 Hot chocolate, cozy toques, Christmas lights, bows on puppies, more hot chocolate,
traditional bro/sis pic, stockings!, FAMILY, afternoon naps, new slippers&pjs,
pretty table settings, turkey, card games.
Thank you for being on Sunday so we could feel the spirit and remember the true reason for this day.
You were good to us! See you again next year!